Special Master Services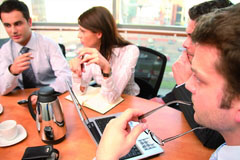 A Special Master can bring efficiency and order to a complicated dispute. Whether assigned by the court or selected by the parties, a Special Master can prove invaluable in the course of a case by hearing and ruling on discovery disputes, setting and enforcing deadlines, and otherwise assisting the parties in the orderly management of a case in active litigation.
Our firm has been appointed by courts at the state and federal level to serve as a Special Discovery Master in complex cases and we have assisted parties in streamlining the litigation process.